News 2020
January, Boston Championship Show.
Thornywait Space Cowboy at Lovissa JW was placed 2nd in Junior dog and Lovissa Space Dust ShCM was placed 3rd in Open dog.
But our Mimi was the star 💫
Thornywait Mamma Mia won Limit bitch and the Reserve CC. Huge thanks to our judge Caron French (Caffimbra)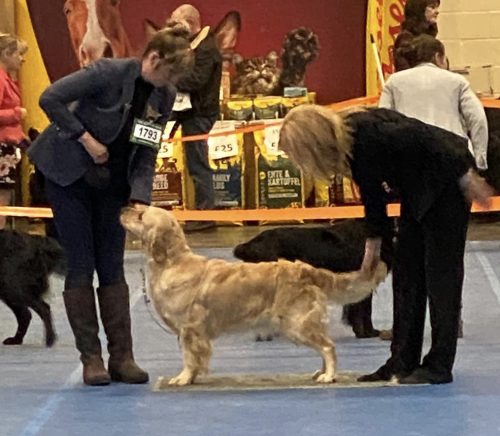 February, The Golden Retriever club of Wales Championship Show.
Thornywait Space Cowboy at Lovissa JW was placed 2nd in Junior dog and Lovissa Space Dust ShCM was placed 2nd in Open dog under Mrs Hilary Lambshead (Muskan)
Thornywait Mamma Mia won Mid Limit bitch under Mrs Marlene Sillence.
Sunday 1st March, Southern Golden Retriever Society Championship Show.
Lovissa Love Hearts won Limit bitch, her stud book number and Crufts qualification for life 🥰.
Thornywait Mamma Mia won Minor Limit bitch, the CC and Best In Show 🤩
Massive thanks to the judge, Mrs Hilary Male  (malenbrook) and the referee Mrs Sue Barnes.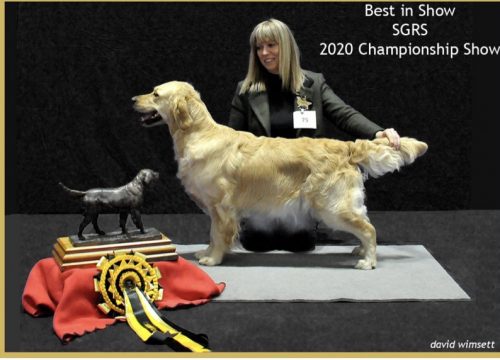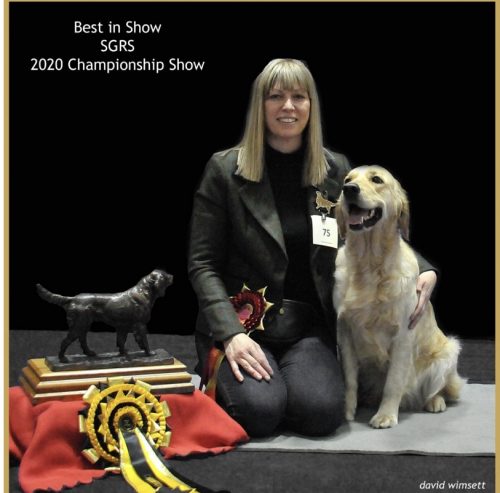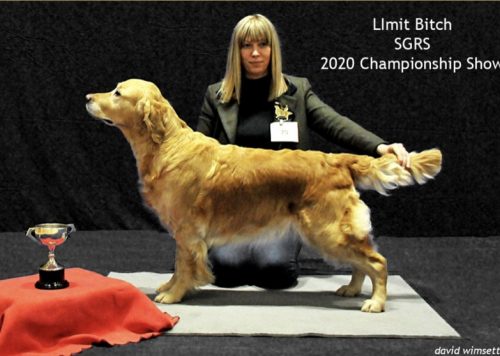 Friday 6th March. CRUFTS Chsmpionship Show.
Thornywait Space Cowboy at Lovissa JW was placed Reserve in Junior dog under Mr Roy Maynard (Chinnordale)
Riera Empress of Lovissa was placed 2nd in Post Graduate bitch and Thornywait Mamma Mia was placed 1st in Mid Limit bitch under judge, Mrs Liz Pope (Chilzer)
Sadly, due to the current Coronavirus crisis the show world like everything else is now on hold.
Stay safe everyone and we will be back 💕