We do not sell puppies for breeding. All of our puppies are endorsed and these will not be lifted.
Here are some pictures of our gorgeous Dora and Artie babies 🙂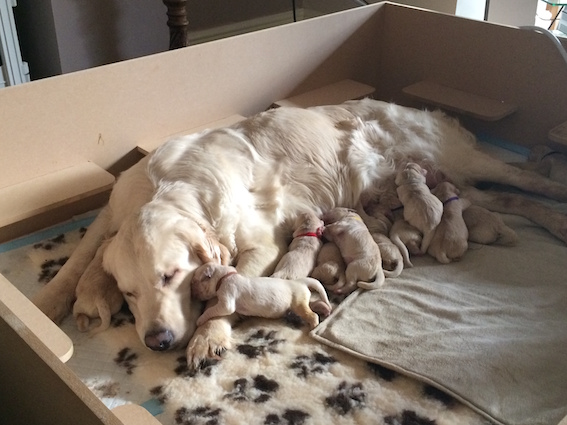 Just hours old.
Growing so quickly.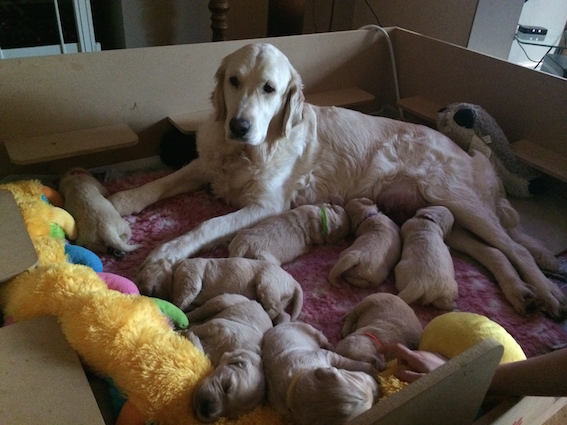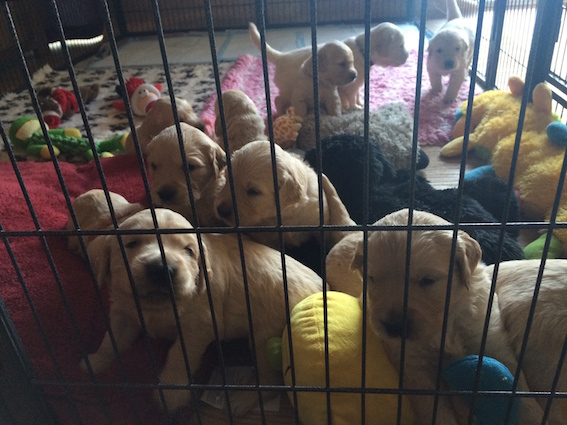 Extra room in the new play pen.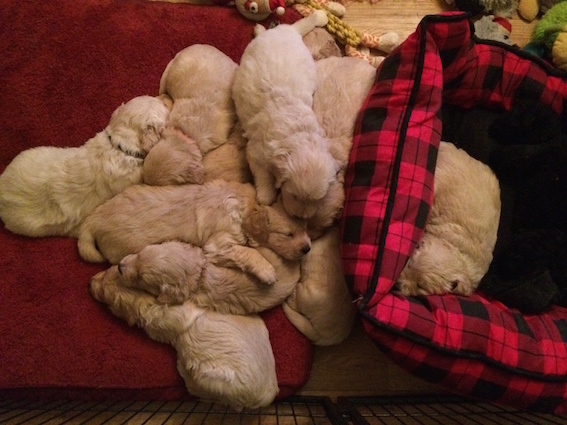 All full up after dinner.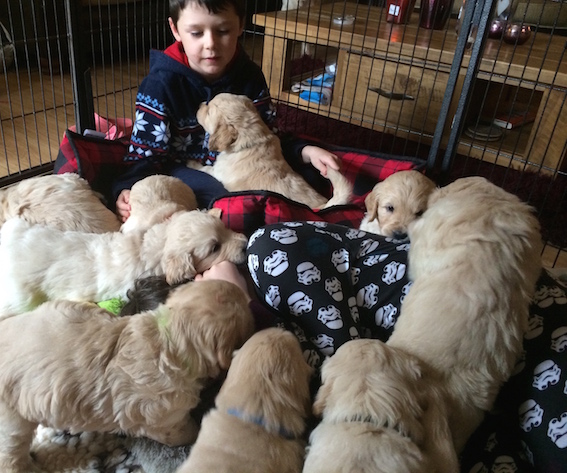 Puppy Pile on 🙂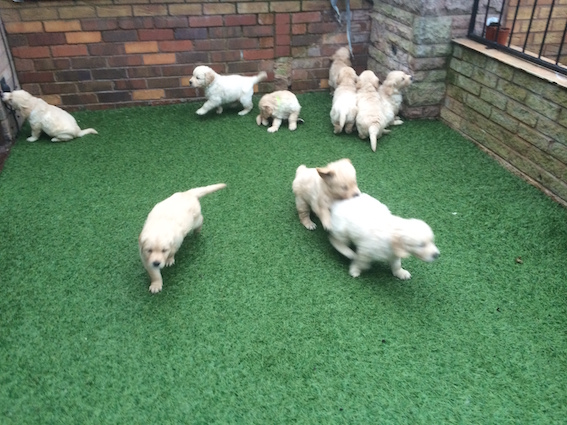 Fun outside in the puppy play area.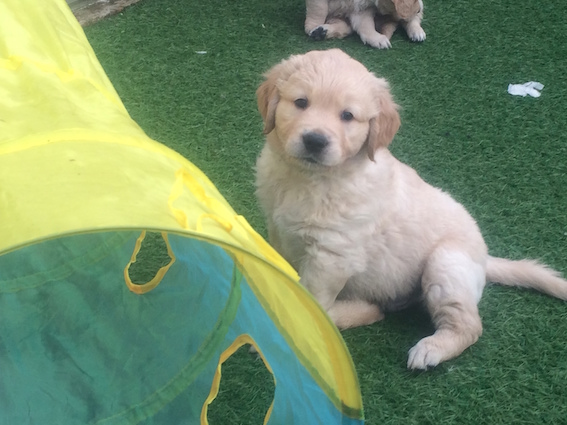 Such a cutie 🙂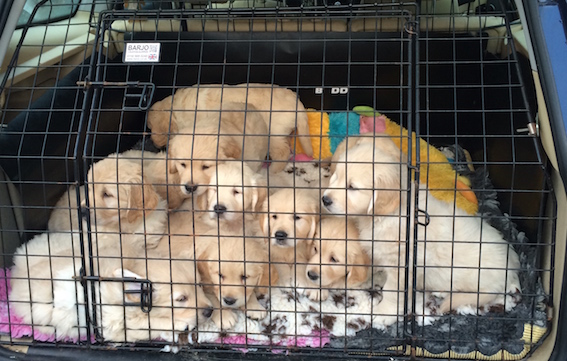 Off to the vets for check ups before leaving for their new homes.